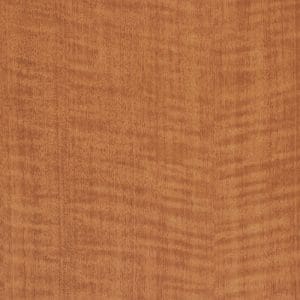 Anigre logs are large which allows for good sequencing. Colors of Anigre can range from cream to tan. It can be seen in high-end architecture as well as furniture.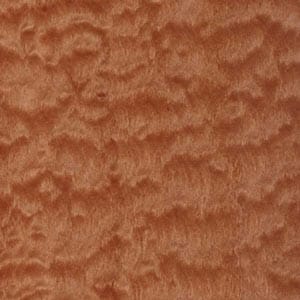 Pommele Makore derives from Africa and comes in a variety of different shades from pink-red to blood-red and red-brown. Logs for this wood type tend to be large which allows for versatility on larger projects.
Macassar Ebony is a black wood with brown or reddish brown stripes. The wood has a very beautiful and unique sheen that makes it a sought-after wood to work with. The lines in Macassar Ebony tend to be irregular but occasionally can be found in a straight predictable manner.
Zebrawood comes in an off-white to light grey color. It is then accented by black stripes that tend to resemble the patterns seen on zebras. Zebrawood can be seen in high-end architectural millwork projects, high-end furniture, as well as dashboards for luxury vehicles.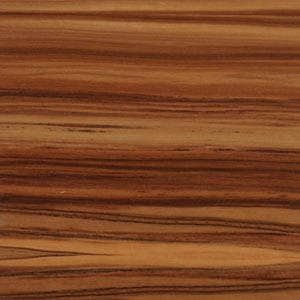 Origin: South-Eastern United States
Red Gum heartwood takes on a reddish to dark-brown color while the Sapwood takes on a cream-colored tone that can be accented by swirls of olive and grey creating a marbling effect.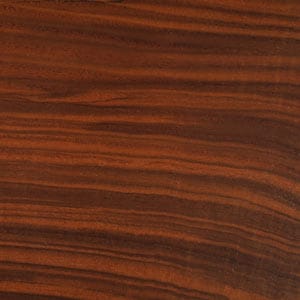 Origin: West Coast of the United States
Claro Walnut comes in a beautiful mocha to chocolate brown hue and is elegantly accented by darker rings. Large pieces for this type of wood are hard to come by as the wood tends to split in the trunk.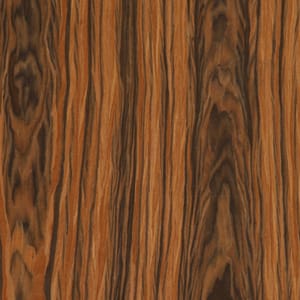 Origin: South America, Asia
Rosewood derives from South America as well as Asia. The two different species have slight variances due to their geographical locations. Santos (South America) tends to take on more of brown tone while East Indian (Asia) leans more towards a purple or rusty coloration.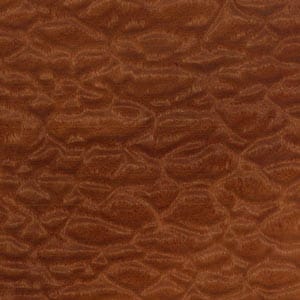 Sapele begins its cycle as light pink to dark red but then can evolve into a red-brown color over time. Pommele Sapele can be developed with the use of rotary that creates a Pommele figure that is small in scale making the veneer very dramatic.