CUSTOM WOODWORKING PHOENIX SHOWROOM
Linear Fine Woodworking produces some of the best custom woodworking Phoenix has seen. Linear Fine Woodworking creates custom millwork and modern wood furniture for luxury homeowners and designers that can only be found in Europe.
AWARD WINNING CUSTOM WOODWORK
Linear Fine Woodworking's craftsmanship has helped them build a stellar reputation as the premier source for custom woodworking in Phoenix.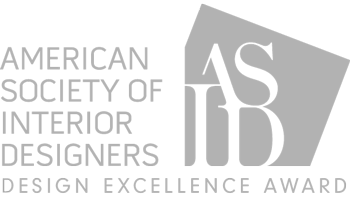 VIEW CUSTOM WOODWORKING PROJECTS
The craftsmanship can be seen in every aspect of the project. Linear uses exotic wood veneers and advanced CAD / CNC systems to produce some of the best custom woodworking Phoenix homeowners can find.
OVER 200+ EXOTIC VENEERS
Our craftsmen are known for their attention to detail but what also sets our millwork apart is the veneers we produce in-house. Linear produces veneers from flitches that can be shaped and layered into almost any design – creating limitless options that will endure for years to come. Learn more about our veneer process. 
TESTIMONIALS
As a designer, the beauty of wood is really important to me. When you can work with a cabinet company that has the customization to do their own veneer layups and pressing, it really opens up your ability to create spectacular spaces, and that's unique.

Anita Lang – IMI Design Studio
Linear pays close attention to detail and has uncompromised quality. We've worked with Allan for many years. Our clients wouldn't hesitate in using him again and when we have a client with high expectations, he is the one we call. He treats his clients in a way where they keep coming back to him for years to come. Linear is a great choice for a high-end custom home builder, or client looking for the best in custom cabinetry, millwork, door packages and furniture! They do it all.

Tim Larsen – La Casa Builders
I think Allan has a great reputation in the industry, because of the product he turns out. His manufacturing is excellent, his installation is excellent, and his overall detail far surpasses anyone else I have used.

Jeffrey Russell – Private Client
When Allan makes a promise for a deadline he always meets it, and Allan goes out of his way to make sure his clients are happy, the designers are happy, and the end user is always happy.

Elizabeth Rosensteel – Interior Designer
"Allan is really dedicated to creating quality products and finds creative solutions to any challenge that comes up."

Randall Crow – Randall Crowe Custom Homes
High-quality custom cabinetry doesn't seem like enough of a description for these guys! They actually build your kitchen in their shop to ensure a proper fit of all cabinets, appliances and trim pieces. They even make their own wood veneer with exotic woods.

Donna Decker Design