CUSTOM COMMERCIAL MILLWORK
Linear Fine Woodworking produces commercial millwork and custom wood office furniture that boasts exquisite detail and grain matching techniques usually only found in the world's finest mega yachts and private jets. If you're looking to infuse this level of craftsmanship and woodworking into your Phoenix, Arizona location, commercial building, or corporate office, we're a perfect fit. Let our unmatched quality and exotic wood expertise bring your custom millwork or cabinetry to life.
Linear Fine Woodworking offers commercial architectural millwork and custom woodworking for corporate offices and retail locations. We have the knowledge, experience, and the latest design/CAD technology to blend Mother Nature's beauty and any client's creativity. If you can dream it, we can build it. We have over 350 years of combined experience designing and building millwork. For example, custom wood office furniture, desks, reception areas, media walls, conference tables, wall paneling, doors, bars, and breakroom commercial cabinetry.
THE FINEST COMMERCIAL MILLWORK IN ARIZONA
Pressing our own veneers in-house and our attention to detail set us apart from other commercial millwork companies. With access to a plethora of rare and exotic wood species, the craftsmen in our Phoenix shop can create custom architectural millwork that will elevate any corporate office environment and brand image. As a result, our countless satisfied customers in Arizona can attest to our level of craftsmanship and exceptional quality.
AWARD WINNING CUSTOM MILLWORK
The team at Linear Fine Woodworking has won various awards and accolades that have made them a trusted source for custom millwork in Arizona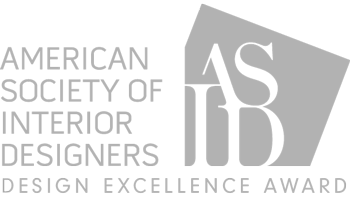 C
USTOM ARCHITECTURAL MILLWORK DESIGN + FINE WOODWORKING
Each project we produce is made with only the finest hand-selected materials using a balance of Old World craftsmanship and state-of-the-art CAD technology. Our design team and craftsmen work together to implement inspiring architectural details like LED lighting, glass, natural stone, and metal to create masterpieces that define the difference between ordinary and extraordinary commercial millwork.
CUSTOM WOOD MILLWORK THAT ELEVATES ANY COMMERCIAL SPACE
We've worked in all categories of commercial millwork including healthcare facilities, corporate offices, and retail spaces. We can cater to any client's needs and project goals by offering 100% custom grain-matched veneers for any millwork project. With over 200 types of rare exotic woods to choose from, our clients have endless possibilities available when designing high-end commercial spaces.
TESTIMONIALS
As a designer, the beauty of wood is really important to me. When you can work with a cabinet company that has the customization to do their own veneer layups and pressing, it really opens up your ability to create spectacular spaces, and that's unique.

Anita Lang – IMI Design Studio
Linear pays close attention to detail and has uncompromised quality. We've worked with Allan for many years. Our clients wouldn't hesitate in using him again and when we have a client with high expectations, he is the one we call. He treats his clients in a way where they keep coming back to him for years to come. Linear is a great choice for a high-end custom home builder, or client looking for the best in custom cabinetry, millwork, door packages and furniture! They do it all.

Tim Larsen – La Casa Builders
I think Allan has a great reputation in the industry, because of the product he turns out. His manufacturing is excellent, his installation is excellent, and his overall detail far surpasses anyone else I have used.

Jeffrey Russell – Private Client
When Allan makes a promise for a deadline he always meets it, and Allan goes out of his way to make sure his clients are happy, the designers are happy, and the end user is always happy.

Elizabeth Rosensteel – Interior Designer
"Allan is really dedicated to creating quality products and finds creative solutions to any challenge that comes up."

Randall Crow – Randall Crowe Custom Homes
High-quality custom cabinetry doesn't seem like enough of a description for these guys! They actually build your kitchen in their shop to ensure a proper fit of all cabinets, appliances and trim pieces. They even make their own wood veneer with exotic woods.

Donna Decker Design